Shakspeare Glass & Arts is a unique small business based in Somerset. Set up by Will Shakspeare 25 years ago in a small workshop at the back of a garage in Burnham On Sea, they create contemporary, handmade art glass for galleries across the UK and abroad. Will has become one of the leading British glassmakers, known for his wide range of work and his individual contemporary style.
Shakspeare's vessels are decorated in a variety of patterns and colours; from the delicately spotted and translucent Seagrass range to the bold and dramatically coloured Gaudi range. The vessels are expertly made and vary from stylish scent bottles to tall vases and bowls. Will's influences come from a range of sources, such as art history and nature.
Will says of his work "I make a wide range of different designs which are constantly evolving. I deliberately design glass with a random factor, an aspect that is beyond my control. I try and use colour so that it affects the final shape of the piece in a natural and fluid way. In doing this I have to work with the glass rather than completely imposing my own constrictions.
And on inspiration 'There is something magical about water, from just wondering why the bath always drains one way to the awesome destruction of the ocean.
I have always loved rock pools; I have albums of photographs taken over the years of different pools in different places. They fascinated me when I was small and they still do. 
Now the flow of the tide is becoming an intrinsic part of my work, both in pools and the sea. The reflection of sunlight as the tide pulls back and forth on the plants and creatures in the water is something that has eluded me with a camera or pencils. To me it seems plain to use glass as a medium for this expression. Glass captures the qualities I love about the sea and water in a fluid way as no other can.'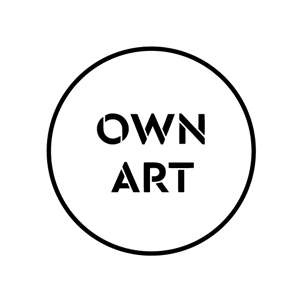 Buy artwork by Will Shakspeare with Own Art
Own Art is an interest-free loan scheme managed by Arts Council England. It is designed to make it easy and affordable to buy contemporary works of art. Click here for more information about this payment option.