Keith Judge: Painting the Aquatic
1 – 21 October
Keith Judge: Painting the Aquatic presents recent works by East Anglian artist Keith Judge.
On display at Riverside Art and Glass, visitors can see these water-themed works at the gallery's unique location within the Broads National Park.
Gallery Director Louisa Milsome says:
'I am delighted to be able to show these thoughtful paintings to our local clients as well as visitors from outside the region. Keith's gentle style is a timely antidote and perfect excuse to stop and reflect on our beautiful surroundings here in Norfolk'.
Millions of people come to Norfolk and Suffolk each year to experience our open skies, waterways, and quiet coastal beauty spots. This year especially, the peace and quiet of our region has brought comfort and respite to locals and visitors alike.
The natural beauty of which we are so proud is captured by Keith's distinctive style. Experienced across a range of media including illustration, photography and film, Keith uses a flattened style of image-making which draws on painterly impressionism whilst building on graphic tendencies. The results are fresh yet familiar.
Keith's delicate colour palette makes his paintings collectible and easy to hang. Collectors and visitors will delight in this reflective collection which takes the viewer somewhere else, just for a moment.
Riverside Art and Glass is delighted to host Keith's recent works and the team very much look forward to welcoming visitors to the exhibition.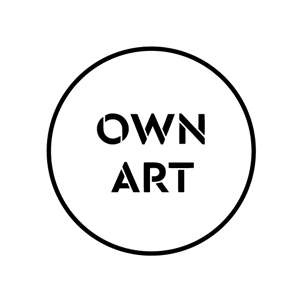 Buy artwork by Keith Judge with Own Art
Own Art is an interest-free loan scheme managed by Arts Council England. It is designed to make it easy and affordable to buy contemporary works of art. Click here for more information about this payment option.