Dawn Pretty arrived in Sunny Suffolk and visited Norfolk for the first time three decades ago, from the dark cold Cumbrian winter, and revelled in the expansive big skies and sunlit yellow fields. Painting for her first solo exhibitions in the eighties, the vibrant colours and natural spaces, sea and skies, predominated. Knuckling down to family raising, she started a business, sharing her painting experience via art classes, sharing a collection of knowledge, which started from small bored child
determined to 'get it right', to plein air artist scribbling ink sketches, capturing an essence of places explored, to sell to fellow tourists and travellers in Europe and USA, professionally 'working' as a portrait artist, taking on commissions all interspersed with 'permission to play' vibrant expressions of the environment. Every medium was explored and taught, sharing the joy that looking at life brings when studying each small detail for beauty and meaning and embarking on a way to share their delights. Variety was the spice of her classes, conscious that all students differ in personality and style and driven by a desire to bring joy to everyone in some aspect of creativity. As a solo artist, this is the core drive still, to share the joy, to bring the sunlight and clear skies of East Anglia that lift the human spirit, the beautifully uncomplicated North Coastal scenes into your homes, to adorn your household walls with a constant reminder of sunnier happier periods in life.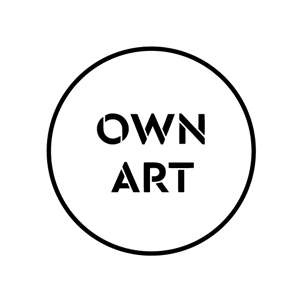 Buy artwork by Dawn Pretty with Own Art
Own Art is an interest-free loan scheme managed by Arts Council England. It is designed to make it easy and affordable to buy contemporary works of art. Click here for more information about this payment option.