---
ELAINE NASON
Elaine Nason was born in Walton on the Naze, Essex and studied at Colchester School of Art from 1955 to 1959.
She is a figurative painter, working in oils and watercolour. Her subject matter is chiefly concerned with the human figure, still life and the domestic scene and in this she attempts to convey her interest in the everyday and commonplace. Composition, pattern and space are important considerations in her work. Linocuts, monoprints, drawings and etchings follow the same themes.
---
---
---
---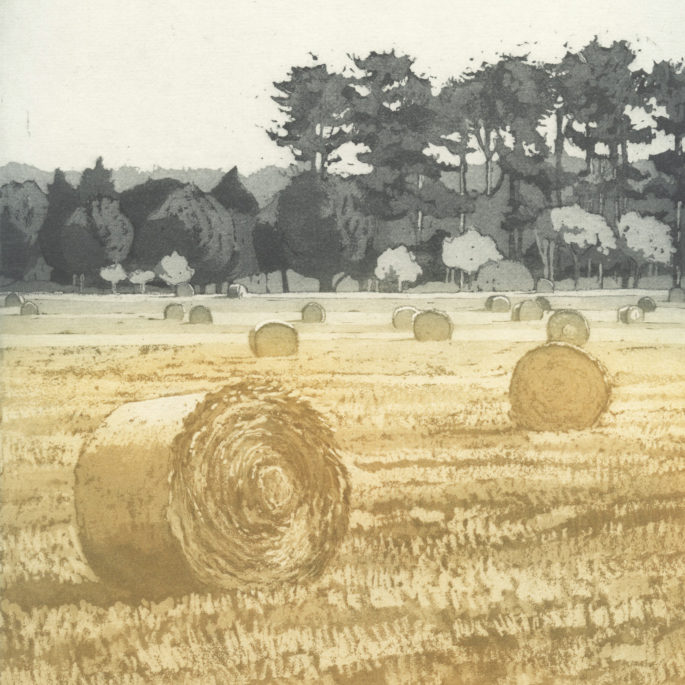 ---
CHRISSY NORMAN
Chrissy Norman's subject matter is usually based on her constant fascination for trees and the Norfolk/Suffolk coastline. Often choosing a different angle for a subject she also looks for patterns and mood created by light and shadow. All this is captured on an etching plate with line and aquatint to provide the tone.
Chrissy went on to improve her printmaking skills at Central St Martin's School, London and also Gainsborough's House in Sudbury. She is currently a member of Sudbourne Park Printmakers based near Orford, Suffolk where she uses the workshops to make up her plates.
Her unique style has gradually been recognised and she has had work accepted for the Palace of Westminster Collection. She has also exhibited at the Mall Galleries, London, The Norwich Print Fair and in galleries throughout East Anglia.
---
---
---
---
---
KATE HEISS
Kate Heiss studied at the Royal College of Art graduating with an MA in Textile Design in 1997. She then worked as a Textile Designer across a wide range of fashion brands including Fenchurch, Miss Selfridge and the Japanese fashion designer Michiko Koshino. Kate has lectured in Japan and was a visiting tutor at Central St Martins College of Art and Design and Buckinghamshire New University.
Her approach to design and printmaking stems from a love of florals, geometric patterns and bold colours often found in textiles. Much of her inspiration comes from the natural landscapes of East Anglia. She works in a variety of techniques including Linocut, Screenprint, Chine Collé, Collagraph and Collage. All her work is on paper.
---
---
---